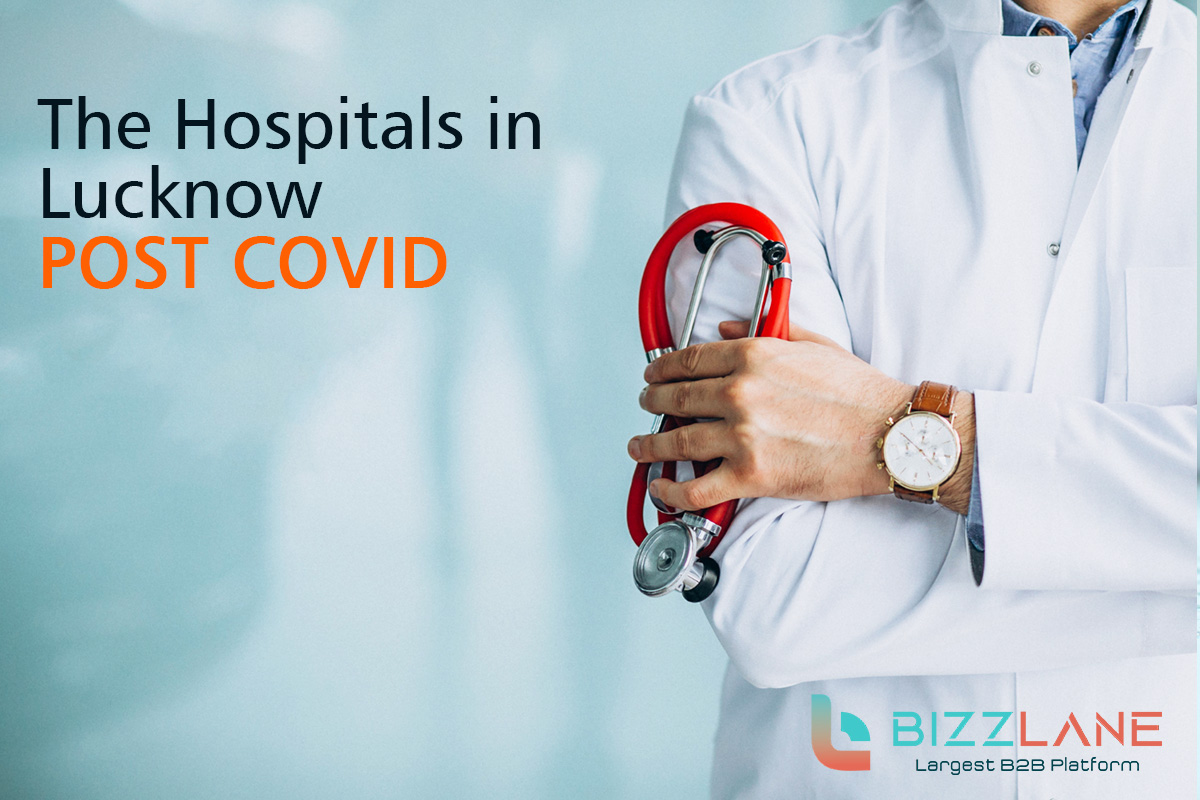 The hospitals in Lucknow post covid
2022-11-02 05:55:18 | Admin
COVID-19 pandemic has worked as a catalyst in public health initiatives, technological advancement in healthcare and implementation of health related updates from all over the world. As a result, the requirement for new model of healthcare delivery with a huge emphasis on preventive measures, distant
care and technology updates was put into emphasis. The pandemic could be called as a wakeup call for many hospitals in Lucknow.
They realised the need to make everything streamlined and available for as and when required. The two major hospitals, namely, King George medical College (KGMC) and Sanjay Gandhi Post Graduate Institute of medical sciences (SGPGI) served as the centers for curing complicated covid cases.
While they played the major role, many other came into the picture as the healthcare places which were upcoming and promising. Let us have a look to the modern updates which hospitals in Lucknow have adopted post the covid era.
Concentration on remote wellness

The pandemic has likely caused an increase in expansion of remote market in healthcare. Many hospitals have switched to virtual means of providing healthcare to the patients. Patient's home had to be well equipped with all facilities. Many hospitals in Lucknow were able to provide such kind of access to the patients during peak covid situations.
Adapting to technological advancements

Technology is able to make the healthcare sector more sustainable and advanced. This, in turn, makes the services more affordable and accessible. Mobile enabled devices deployed in quarantine zones helped to monitor patients quite well. Hospitals in Lucknow are also switching to mobile means of healthcare by saving on human resource burnout.
Expanding the usage of AI (Artificial Intelligence) and automation

We can see hospitals in Lucknow ,like KGMC , talking about the convergence of technology and
healthcare sector to make a safe world for any unforeseen pandemic situation. AI is healthcare is broadly used to assist health systems, practitioners in removing time consuming administrative activities like patient monitoring, medical transcription and other responsibilities.

Making healthcare holistic and sustainable

The trash generated in hospitals and labs require waste management systems to look after the basic health of the environment. Hospitals have realised the need for safe and sustainable ways of usage of devices and products so as not to create a burden on surrounding areas. Lucknow has advanced in terms of healthcare a lot! The cancer hospitals in Lucknow are doing great in saving millions of lives. There are other huge constructions like Apollo, which are claiming to be the next
big things in healthcare sector in Lucknow. Every nook and corner of the city is now enabled with proper healthcare facility and trauma centers. It is easier for people living in the city to get the services without rushing to huge distances. Cures for heart diseases, cancer and many other deadly ones have also been
worked out at hospitals in Lucknow. The city has evolved beautifully in terms of healthcare in the recent past and we are so proud of it!